Andrea Bourke
Sub Franchisee and Certified Real Estate Broker AEO
No matter what your real estate needs are locally, in another city or even in another country, Andrea has established a vast network of reliable brokers to guarantee you exceptional service.
Find a listing
SOLD
Sainte-Anne-de-Bellevue
SOLD
5 bedrooms
1 bathroom
SOLD
Kirkland
SOLD
4 bedrooms
2 bathrooms
SOLD
Sainte-Anne-de-Bellevue
SOLD
4 bedrooms
2 bathrooms
We have nothing but praise for both Andrea and her husband Richard. From the moment we met them we just knew they were the ones to represent us in our home sale. We interviewed many, they were the best and proved it during the time they sold our house and even after. We became friends and I am so glad we have. Outstanding, remarkable, treat you like family are only some of the words I would use as there are so many more. The others we interviewed should learn from Andrea and Richard, they lead where others are followers. Thanks a lot to brokers Andrea Bourke and Richard Meagher. They always help us when we need them.
Rosie & Sacit Dilek
Just received your note in the mail and wanted to drop you a quick line of thanks. Kathleen and I have settled quite well into our new home and are very appreciative of all the help and assistance you provided, not only the sale of our house in Montreal, but finding it in the first place way back in 1997. In our opinion, your professionalism and attitude were instrumental in getting our home sold in under five weeks. As well, the advice provided before and during our relocation helped to answer many of our questions and concerns. Should the need ever arise, please feel free to use this document as a letter of reference confirming our recommendation of your services. Again, our many thanks.
A.J. Carrington
I wanted to thank you for your guidance, honesty and great service during the entire process of buying my first house. I am truly one satisfied customer! By the way, I bought the fridge & stove that you mentioned at the closing. Thanks for the tip. Feel free to drop by anytime to see how I arranged the house on the inside.
Paul
Met at mall kiosk. Promised follow-up was prompt and sustained. Thank you so much Andrea. You helped us achieve our goals of moving into our dream home in our dream neighborhood. We sold our home quickly and at a great price in a very competitive market. Our next door neighbors were actually selling at the same time and we sold first Andrea helped our growing family find our dream home in the area we always dreamt of. I had just become pregnant with our third child. We needed to sell our home quickly to upgrade. Andrea was the only choice for us. Her personal approach and great advice steered us in the right direction at every turn and she supported us long after the transaction was complete. We knew right away which real estate agent we wanted to advise us. Andrea had long been established as a leader in the West Island community as a trusted realtor. We saw her "SOLD" signs everywhere and she had been recommended by many. Andrea's personal approach, flexibility, and commitment to her clients made all the difference for a pregnant mom and made our transaction an easy success story. Thanks again Andrea. Too bad we wont be moving again.
Cary & Tara Devine
Once a Top Producer, always a Top producer. Over the last three years you have been remarkably consistent in your production. Congratulations you are amazing, truly one of the success stories of real estate. Andrea, you allow us to say to others, if Andrea can do it, with three children and a husband that travels a lot, then so can you, yet so many cannot!
Arvin & Donna
Dear Andrea, your help and assistance has certainly gone beyond duty by far. Thanks a lot again,
Ayad
I was happy to not have to worry too much about the whole process. I had good service. I was very satisfied with the service. What I valued was the professionalism and the fact that the broker really cared about the property and about giving me a good service. On a scale from 1 to 10, with 10 being the highest, I would give a 9 in terms of my satisfaction with the service. I would use the same real estate broker again. Andrea was very devoted and attentive to my needs and worries.
About me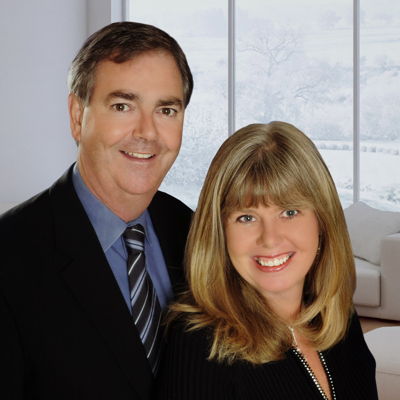 Andrea Bourke
Sub Franchisee and Certified Real Estate Broker AEO
Andrea Bourke is an award-winning real estate broker serving the Island of Montreal and the West Island for more than 27 years. Throughout her career, she has helped over 2000 families in the sale or purchase of their home. Her customer service based approach focuses on offering complete services to her clients. From initial market analyses, to home staging and the assistance of competent market specialists throughout the process, her constant guidance and support, before, during, and after the sale, is what distinguishes Team Andrea Bourke from the rest. All of her clients benefit from the RE/MAX Tranquilli-T Insurance Program. Her full-time team includes a customer care professional and two licenced brokers. In order to ensure maximum exposure world-wide for your property, the team resorts to the latest in advertising technology along with a comprehensive and structured marketing plan. Andrea's family has been in the real estate sector for over 100 years. Her ancestors founded Westmount Realties on Greene avenue in 1910, later merging with A.E. Lepage and Royal Trust, now known as Royal Lepage. Real estate is therefore an intrinsic part of Andrea's life. The knowledge passed on from generation to generation has contributed to Andrea's considerable experience in the field. Situations arise where realtors must refer their valued clients to our team. We offer these clients the same level of excellence we offer our own. If their choice of location changes or if we do not service the area, we will gladly provide you and your client with the coordinates of another reliable realtor.
To reach me
Our goal is to provide quality service and nurture a relationship so as to become your realtors for life. Team Andrea Bourke is a one stop shop for all real estate matters.
RE/MAX CADIBEC inc.
Independently franchised and operated by RE/MAX Québec inc.
3535 boul. St-Charles, Bureau 304, Kirkland, Québec, H9H 5B9